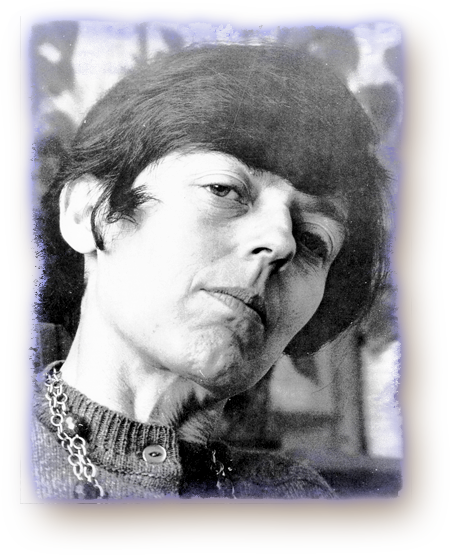 23 May

The Way Toward Health (A Seth Book)

The way toward health is simplicity itself. It is the natural, easiest way to behave, yet this natural mental behavior is often quite difficult for the intellect to understand, since the intellect is apt to enjoy playing with complications and solving problems. Therefore, to the intellect it often seems ludicrous to imagine that the answer to a question lies within the question itself.

All of nature demonstrates this almost miraculous seeming simplicity. Plants and animals and all of life's aspects take it quite for granted that the sun will shine and the rains will fall in the way best conducive to all creatures. Animals certainly do not worry about tomorrow's weather conditions. It may be true that animals do not need to know tomorrow's weather, since they do not plant seeds or collect the harvest. It is perfectly fine to make plans for the future, yet each individual should live day by day, without worrying about the outcome of those plans.

The physical body can only react in the present moment. Worrying about future events, or dwelling upon past unfavorable situations, only confuses the body's mechanisms, and undermines their precise activity in the present moment.

I am not saying that anyone should pretend that unfavorable circumstances do not sometimes exist, or that they may not be encountered in the past, present, or future. It is also true, however, that advantageous events occur with a far greater frequency than do negative ones—otherwise the world that you know simply would not exist, it would have disappeared in the throes of destruction or calamity.

In a basic way, it is against nature's purposes to contemplate a dire future, for all of nature operates on the premise that the future is assured. Nature is everywhere filled with promise—not only the promise of mere survival, but the promise of beauty and fulfillment. Once again, that keen sense of promise is innate within each portion of the body. It triggers the genes and chromosomes into their proper activity, and it promotes feelings of optimism, exuberance, and strength.

Therefore, live each day as fully and joyfully as possible. Imagine the best possible results of any plans or projects. Above all, do not concentrate upon past unfavorable events, or imagined future ones. Do not think of the mind as a purely mental entity, and of the body as a purely physical one. Instead, think of both mind and body as continuing, interweaving processes that are mental and physical at once. Your thoughts actually are quite as physical as your body is, and your body is quite as nonphysical as it seems to you your thoughts are. You are actually a vital force, existing as a part of your environment, and yet apart from your environment at the same time.

You cannot see the wind directly—you see only its effects. The same applies to your thoughts. They possess power as the wind does, but you only see the effects of their actions. In any case, magic is everywhere in the operation of your body, and in the operation of the world. My definition of magic is this: Magic is nature unimpeded, or magic is life unimpeded. It is true that your thoughts and emotions and beliefs form the reality that you experience—but it is also true that this creative construction is, in a manner of speaking, magically formed. That is, the construction of your body and the construction of a world are produced with the greatest combination of order and spontaneity—an order and spontaneity that seems hidden rather than apparent.

The more fully you learn to live, the more the seemingly hidden "mysteries of the universe" begin to appear. They do not necessarily make themselves known with great clamor or fanfare, but suddenly the most innocuous, innocent birdsong or the sight of a leaf might reveal knowledge of the profoundest nature. It is ironic, then, that many people who seek to discover the "hidden" mysteries of nature ignore nature itself, or consider the physical body as gross or somehow composed of lesser vibrations.

Those who look upon physical life as inferior to some other more perfect spiritual existence do a great injustice to physical existence in general. Physical life is everywhere filled with the universal energy that is its source, so it can hardly be inferior to it's own composition. It is because you so often view your world through a system of highly limited beliefs that you so often misread the implications of temporal life.

Each person is a vital, conscious portion of the universe. Each person, simply by being, fits into the universe and into universal purposes in a way no one else can. Each person's existence sends its own ripples throughout time. The universe is conscious at every conceivable point of itself. Each being is an individualized segment of the universe; then, in human terms, each person is a beloved individual, formed with infinite care and love, uniquely gifted with a life like no other.

_____________________________

Excerpted from The Way Toward Health. Copyright © 1997 by Jane Roberts.