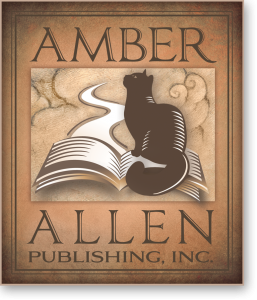 AMBER-ALLEN PUBLISHING was founded in 1990 by Janet Mills, who named the company after her beloved cat, Amber, and her good friend, Marc Allen. Located 15 miles north of San Francisco in Marin County, the company focuses exclusively on personal development, inspirational, spiritual, and health-related books and audios that appeal to a large, general audience. Our staff presently consists of four women, one man, and one tortoiseshell cat, who happily publish works of beauty, integrity, and inspirational wisdom.

OUR MISSION STATEMENT
Amber-Allen Publishing is dedicated to bringing a message of love, inspiration, and empowerment to all who seek a higher purpose and meaning in life. It is our goal to present universal wisdom in the language of our time, while offering practical guidance for integrating that wisdom into our lives.
By sharing universal truths, we hope to aid in the expansion of consciousness, to help bring greater joy and peace of mind into our lives, and to encourage the prospering and blossoming of all people to their fullest potential.