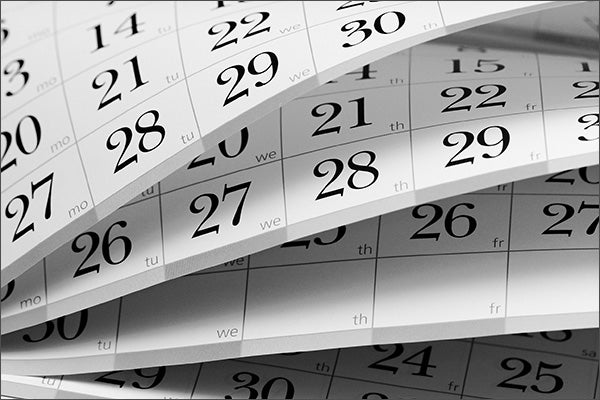 13 Mar

Seth and Changing a Past Event

As far as you are concerned, the present is your point of action, focus and power, and from that point of volition you form both your future and past. Realizing this, you will understand that you are not at the mercy of a past over which you have no control.

—The Nature of Personal Reality, Session 654

In the forties, tuberculosis was still very much a dreaded killer disease. By 1950, at the tail end of my second grade of grammar school, my father was released from a TB sanatorium af­ter having spent six years there, on and off, mostly on, and losing a lung and many ribs to the surgeon's efforts to save him. My mother col­lected my three sisters and me from various temporary housing around the country where we'd spent the better part of five years while she had worked herself to desperation trying to support four small children and a very sick husband.

When Dad was released from the sanatorium, my mother, a registered nurse, brought us together in a new town where she could be within walk­ing distance of her job at a local hospital. Our new home was a tiny one-and-a-half bedroom apartment over a dilapidated garage whose rickety entrance staircased off a back alley. The problem arose for me, a sensitive, shy seven-year-old, in the fact that the dilapidated garage was on the back grounds of a splendid house on a street of elegant homes lining the Detroit River, some of which boasted maids or housekeepers. The town seemed overflowing with abundance, its lovely churches on shady streets and children with shiny patent leather shoes and ironed clothing in stark contrast to what I knew of the world.

As long as my new school friends didn't know the condi­tion of our housing, I felt safe. But one day when I was alone in the apartment, two classmates came for an unexpected visit. My shock was traumatic. When I heard their feet on the squeaky stair­case and their childish voices, I dropped behind a chair in the liv­ing room, hidden from the view of the open door. My friends knocked and called my name. I hyperventilated. As they turned to descend into the alley, they talked about our dump of a home, using language only kids can conjure up.

My life changed in that moment. I entered a probability that verified assumptions I held about myself that had no validity whatsoever. I heaped the old beliefs with new ones about my self-worth, my place in life and my apart­ness, that helped shape my reality for years to come. I didn't see them as beliefs, I saw them as truths. I battled with those truths constantly, winning some skirmishes, losing others. I knew when I started reading the Seth material that I had to address my limiting beliefs once and for all, because they placed a lid on my potential just as tightly as the screwed-down top of a Bell jar.

According to Seth, our directorship is open-ended, mean­ing we can rethink a past scene whenever we choose to, and alter its signif­icance dramatically. We can take a stumbling block to our happi­ness or fulfillment and make it the growth path to our fu­ture. Seth says, "The fact remains that there are probable past events that 'can still happen' within your personal previous experience. A new event can literally be born in the past—now… A new belief in the pre­sent can cause changes in the past… When you alter your be­liefs today you also repro­gram your past." At another point he says, "To rid yourself of an­noying restric­tions then…you re-pattern your past from the pre­sent."

So, here's what I did, and it may have been the most im­portant process of my life. In an altered state of consciousness, or psy-time, I re-created the scene and played out the event just as it had occurred, except I inserted today's self into the picture. Today's "me" watched from across the room as strong emotion coursed through my seven-year-old self. Then, after the other children had de­parted, I sat on the couch and waited for my younger self to be­come aware of me. Her reaction when she noticed me was shy­ness, but when I beckoned her to the couch, she joined me.

Then we had a heart-to-heart talk. She listened intently while I told her that her beliefs, beliefs she just may have brought into this life with her, shaped that event. And I told her those be­liefs didn't particularly hold any power over her; it was only her belief in their power that did. I told her she was quite capable of altering that event by consciously choosing another prob­ability to experience.

Then I told her I was her future self, and I talked about some of the more special things we'd accomplished in our life, and that we had two fine children and a loving mate and a nice home. She smiled. She was starting to grasp that life didn't end with that lat­est painful event, that it continued and indeed offered some choice morsels of love, security and happiness.

I did more than this in the several psy-times focused on this event, but that was the gist of it. And how do I know I altered the past? At first I wasn't sure. Not that it mat­tered, particularly, because I sensed movement and change within myself. But then during a seminar Stan and I were conducting, some­one asked me that question. Almost instantly I had my an­swer, because the new ending to the event immediately flashed into my mind, remembered before the original one. My first reaction to the question was one of ease with the outcome. And then I knew that, in my field of probabilities, I had given it more strength, more in­tensity than the original ending. The other one was still there, but now it was merely dress rehearsal to the grand opening night.

__________________________________

Excerpted from Ten Thousand Whispers: A Guide to Conscious Creation, by Lynda Madden Dahl. Lynda is the award-winning author of six Seth/Jane Roberts-based books. She is co-founder of Seth Network International, the global meeting place for Seth readers; published a quarterly magazine, Reality Change: The Global Seth Journal, for seven years; has produced numerous Seth conferences and been a speaker at many others. You are invited to become her friend on Facebook and on Twitter, and follow her at Lynda's Seth Talk Blog.